BANK HOLIDAY FUN IN FAVERSHAM
A round-up of places to go and things to do in Faversham over the August bank holiday.
Bank Holidays are a lovely treat for those of us that don't have to work. After all, who doesn't love a three-day weekend? With that in mind, here are some brilliant bank holiday events in Faversham to look out for.
Whether you are looking for something to do with the kids, or just with some friends in the evenings, we have some great suggestions.
– Faversham Pools will be open during the weekend and on the bank holiday, and if this weather keeps up, we'd all benefit from a splash in the outdoor pool. But remember, you need to book a slot in advance. You can do this through their website a week before.
– Faversham Markets will continue over the weekend with the Charter Market on the Friday and Saturday, and there is a special Antique's Market on the Sunday, replacing the date in September due to the popular Hop Festival. www.favershammarket.org
– Looking for something new for the family? Explore Faversham like you haven't seen before with a mystery treasure trail from treasuretrails.co.uk. These are done at your own pace, with clues sent to your mobile phone if you get lost. Plus there is a chance to win some real treasure! Your correct answers will be entered into a draw to win £100. Find out more on their website. Click here to find the Faversham trail.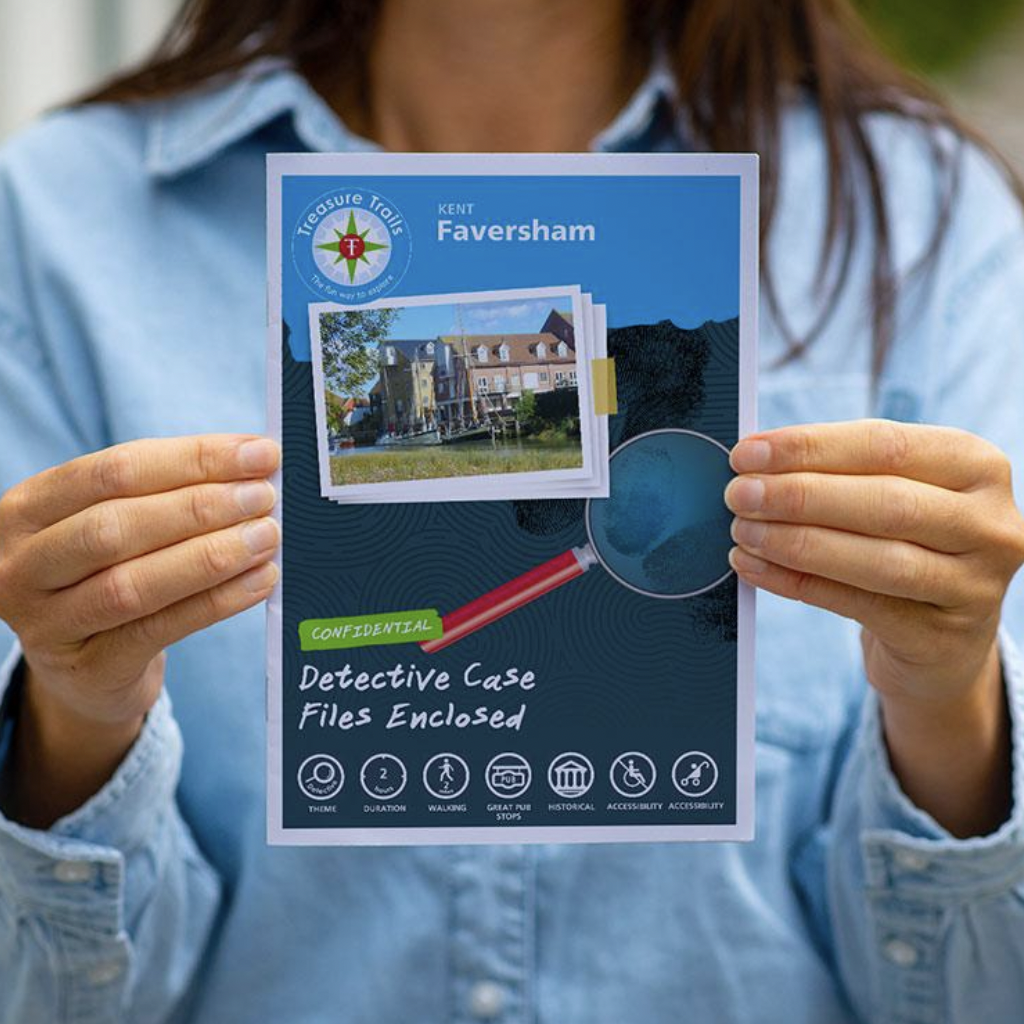 – Technically this isn't part of the bank holiday weekend but we have to mention Papa Bianco's live music nights every Wednesday and Friday. On Friday they will be joined by The Altones, so head down to Standard Quay, grab a tasty pizza and kick back!
Ideas for Saturday:
– The popular Brogdale Cider Trail is back! On the 27th and 28th you can sample over 60 local ciders, listen to live music from the likes of Hullabaloo, tuck into delicious hot food from the variety of stalls, and take part in fair games and competitions. The whole family can enjoy this day, even your four-legged members! Tickets can be purchased online via Brogdale Collections website. https://brogdalecollections.org/festivals-and-events/
– Button up your Hawaiian shirts and pop down to The Dove at Dargate to enjoy BBQ food and live music from Mark Lees. Mark will be playing acoustic covers throughout the day starting from 1pm, perfect atmosphere for a sunny day!
– The Old Grammar School is opening for the day from 10.30am to 4pm. Have you ever wondered what the Elizabethan building looks like from the inside? Here's your chance! Pop down to The Masonic Hall, Abbey Place ME13 7BG to see.
How to spend your Sunday:
– As mentioned above, Brogdale Cider Trails will be in full swing on Sunday too. Purchase your tickets online and head down to Brogdale Farm for a full day of sun, entertainment, food, dance, and most importantly cider.
– Gather your friends and family and head to The Dove in Dargate for an evening of favourite covers from local band Ozzie and The Uglies. They cover a wide variety of music from Pop, Funk, Soul, Reggae, to Rock n Roll, so there's bound to be a song for everyone in your party.
– Do you fancy yourself as a bit of an antiques collector? There will be an Antiques Market on the 28th to replace the date in September that will be taken over by The Hop Festival. So, head down to rummage through tons of vintage and antique treasures. The Market opens from 8am and will start to close down at 3pm.
With the price of petrol and living soaring, many people will be choosing to stay local for their fun trips this summer. So if you live near Faversham, support your local businesses and attractions and have a fabulous time too!