Faversham experiences – a great idea for Christmas gifts
There are many organisations in Faversham offering people experiences, events and entertainment. Whether your loved one enjoys food, gardening or crafts – you'll find the perfect experience for them in Faversham. These are a great idea for Christmas presents with a difference.
Giving a gift voucher, ticket or annual pass is a great way to support local businesses and attractions. The perfect sustainable Christmas gift too.
This directory contains a selection of some of the town's finest experiences.  All of which offer gift vouchers, tickets or passes that you can buy and give to your loved ones this Christmas.
TAKE A LOOK AT THESE FABULOUS FAVERSHAM EXPERIENCES
Perfect for Christmas gifts
The Alexander Centre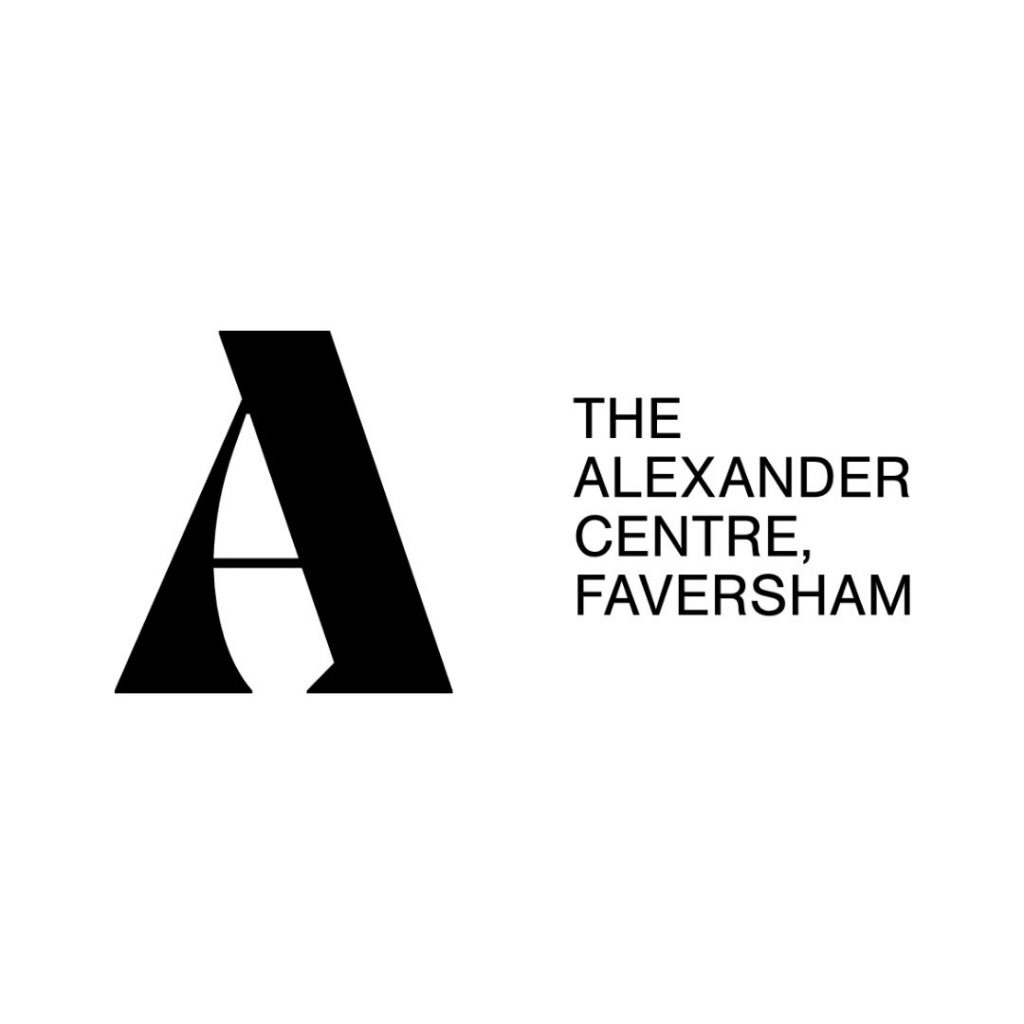 The Alex is a busy community centre and events venue in the heart of Faversham – look out for their impressive portico on Preston Street. The Alex has an excellent timetable of events planned throughout the year including comedy, music, theatre, workshops and more.
Christmas is a particularly busy time with Christmas Markets in November and December; Christmas craft workshops; great music events to get you in the festive mood, and the popular Santa's Grotto.
Details of specific events below, but with events and activities happening at the Centre all the time, do check out the website to get the latest info: www.thealex.org.uk.
Forthcoming events
Christmas Fairs & Markets:
St Catherine's Church Victorian Fayre – Sat 19th Nov
Eventissima Artisan Craft, Curios & Gift Markets – Sat 26th & Sun 27th Nov; Sun 4th & Sun 11th Dec
Christmas Craft Fair – Sat 3rd Dec
Our Lady of Mount Carmel Christmas Bazaar – Sat 10th Dec
The Alex's Christmas Market – Sat 17th Dec
Festive Workshops:
Christmas Wreath workshops with Kim Barnicott of Bee Street Flowers – Weds 30th Nov 7pm & Weds 7th Dec 7pm
Christmas Cracker Workshop – Sat 19th Nov
Handprinted Christmas Wrapping Paper workshop – Sat 3rd Dec
Christmas Wreath Workshop – Sat 10th Dec
Fab music events to celebrate the season:
Curb Pilots & Gumboots Reggae Band – Sat 3rd Dec
DS:UK – in tribute to Dire Straits – Sat 10th Dec
Christmas Jazz@theAlex: Steve Waterman's Latin Jazz Quartet – Fri 16th Dec
For families:
Santa's Grotto – Sat 17th & Sun 18th Dec – Christmas wouldn't be Christmas without a visit to the Big Man himself!    
Book tickets via The Alex's website for the perfect Christmas present.
Website Email – [email protected]
---
Beamtwenty3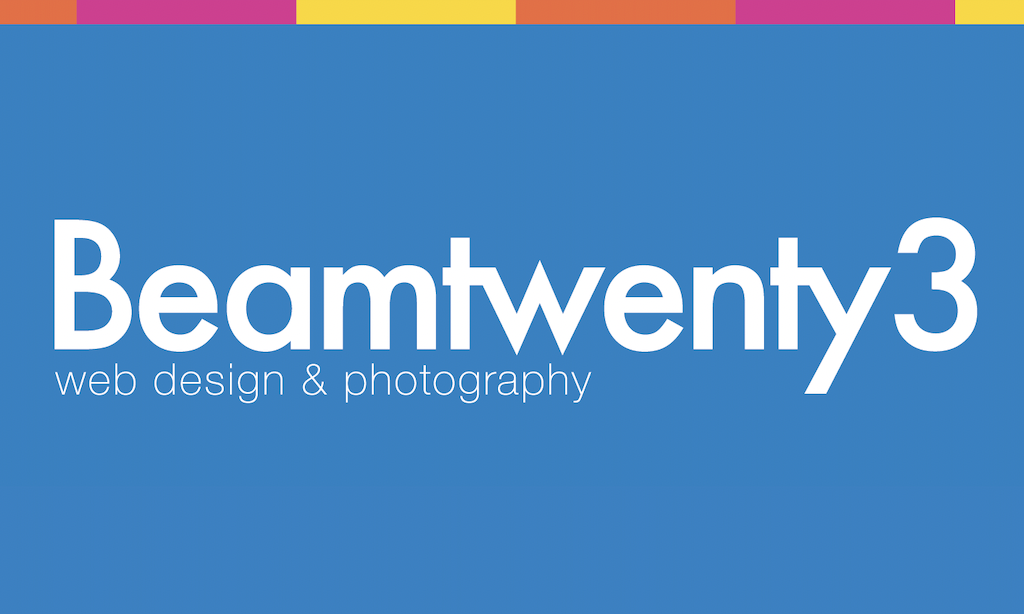 Learn photography skills with the experts from Beamtwenty3. Run by a qualified teacher and professional photographer Neil Brown, he will teach you how to unlock the secrets of using your phone to take stunning photos. This is the perfect way to ensure you take stylish and imaginative photos for personal or professional use. These workshops will cover a range of photography techniques from composition to editing and are delivered in a friendly, fun and informative way.
Workshops can be delivered on a one-to-one basis or in small groups of 2 or 3 people. For larger groups, they can come deliver the workshop at your place of work or organisation. Each workshop lasts 2 hours and are flexible to suit your availability.
For more information or to book please click here.
If you have any questions about these workshops please email Neil Brown using his address below.
Website Email – [email protected]
---
Belmont House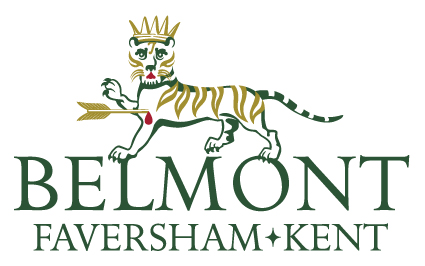 Belmont House is an elegant 18th century house with stunning views over the surrounding estate and rolling North Downs. Steeped in history, this unique house contains mementos of the Harris family's history and travels including paintings, photograph albums, furniture, silverware along with one of the finest private collections of clocks and watches in England.
Looking for something different to give your loved ones this Christmas?
A Belmont House Garden Season Ticket makes the perfect gift and is the perfect way to enjoy the garden on a regular basis. A season ticket permits two adults and two children unlimited visits to the gardens for one year from the date of purchase.
They also host a variety of interesting and creative workshops. If you have ever fancied the idea of learning a new skill in a fun, relaxed environment or simply want to treat yourself or a friend to a great day out, then why not book yourselves tickets as the perfect Christmas treat. From willow-weaving and basket making, to linocut printing and herbal distilling, you'll find something for everyone.

Website Email – [email protected]
---
Bindfulness Handmade Books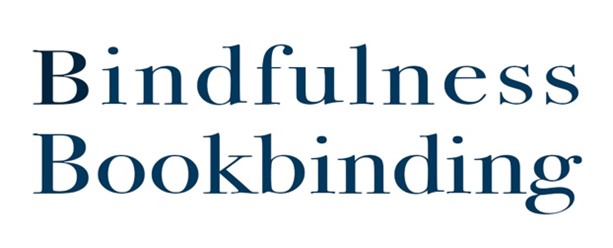 Handmade books in Faversham. Hope Fitzgerald's notebooks, sketchbooks and bespoke journals are traditionally crafted with beautiful papers, bookcloth and linen. Her popular bookbinding workshops run throughout the year in Faversham. Bespoke one-to-one or group classes for other locations are available.
Workshops include:
Begin Bookbinding
Japanese Stab Binding
Sewn Boards Binding
Bindfulness will also be selling their beautiful books at Christmas markets where you can also buy their gift vouchers. Find them at:
Lenham Mid winter Market – 18/19/20 Nov
Turner Contemporary Market – 2/3 Dec
Visit bindfulness.com to buy beautiful and practical handmade books, sign up for workshops, purchase a gift voucher or arrange a bespoke learning session.
Website Email – [email protected].
Click here to visit their gift voucher page.
---
Brogdale Collections

Located in acres of beautiful orchards, Brogdale Collections is home to the National Fruit Collection and is responsible for educating the public about this unique collection of fruit. In addition to offering access to the rare and heritage fruit orchards with an annual Orchard Pass, the Charity also organises an extensive timetable of rural workshops, holiday activities and events.
Brogdale Collections offers some fabulous experiences which make for excellent gifts.
Rural courses:
Brogdale Collections, offer some of the best horticultural and rural courses run by experts from all over the South East of England.
With a selection of half day or whole day courses covering country crafts, cider, beer and wine making, horticulture, foraging, willow weaving and bee keeping there's so much to discover.
Click here for more information.
Annual family events:
Brogdale Collections holds a series of popular events for the general public including Cider Trails; Heritage Orchard PYO Days; Easter Trails and Hanami Cherry Blossom celebrations.
Click here for more information.
Annual Orchard Pass:
Brogdale is home to the National Fruit Collections – the world's largest collection of temperate fruit – and their orchards are full of heritage and rare fruits. An Orchard Pass gives visitors year-round access to these beautiful orchards to learn about fruit and growing through the seasons.
Not sure what to choose? To allow your loved one to select their own gift, vouchers are available on-line and can be sent direct to the recipient.
Click here to purchase an Orchard Pass.
Website Email – [email protected]
---
Brogdale Farm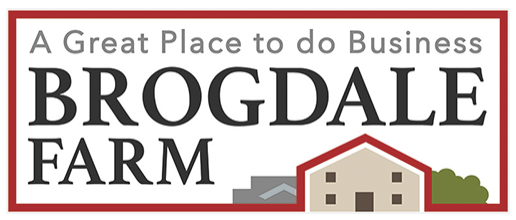 Brogdale Farm is a visitor location set in beautiful orchards on the edge of Faversham. It is home to a varied selection of organisations, many of which offer experiences, courses and workshops for the public to enjoy.
These include:
Brogdale Collections: rural courses, workshops; public events year round access to the unique heritage orchards at Brogdale with an annual pass
Country Practice: treatments for your emotional and physical well-being including facials, massages, hot stone treatments, aromatherapy, reflexology and more
Kakawa Artisan Chocolate: chocolate making workshops; chocolate and chill nights and chocolate-themed parties
Tania Paige's Craft Place: get your hands messy and join in textile-based craft workshops including screen printing; silk painting; mug painting and lino painting. Tania is holding a number of Christmas-themed craft classes which are fun for all the family.
In addition to the above, other businesses at Brogdale also sell gift vouchers including fruit tree nursery Grow at Brogdale; Mad Cat Brewery; theTiddly Pomme drinks and gifts shop and The Courtyard Café.
For details of all the businesses based at Brogdale Farm, check out the websites tenants page, here.
To be the first to know about new events at Brogdale Farm, click here.
Website
---
The Cave Hotel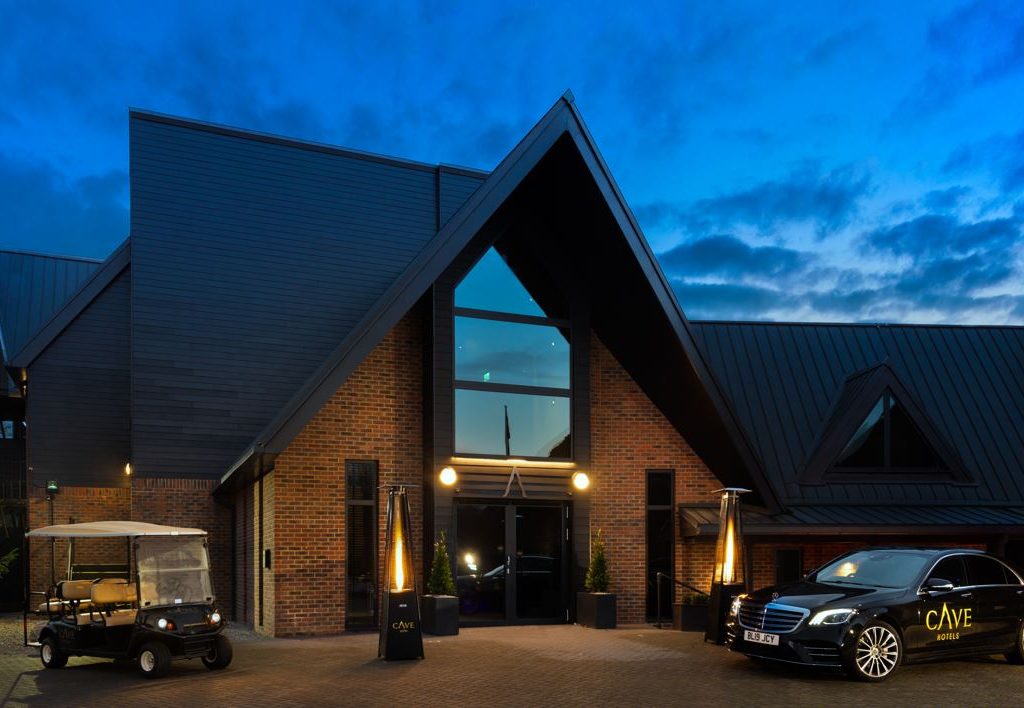 The Cave Hotel is located in the beautiful countryside in Boughton outside Faversham. It's an indulgent and sophisticated venue boasting the Firepit Restaurant specialising in wood-smoked cuisine served in striking surroundings; the Cowgirl Lounge serving signature cocktails in a chic bar; hydrotherapy pool and sauna in addition to a jacuzzi with panoramic pools over the stunning Kent countryside. The Hotel is also home to a two-course golf club, designed for golfers of all standards.
The Cave offers a fabulous selection of gift vouchers for treats and experiences including golf rounds and lessons; tasting menus; afternoon teas and more. This is a stunning gift for someone you want to spoil this Christmas. Vouchers can be purchased on their website.
Christmas and New Year at The Cave
Firework night – 5th November
Firework display from 7pm
Everyone is welcome to watch the display on their golf course.
Hot chocolates will be served and food to purchase from their Korean Cowgirl food truck
Christmas Party Nights
The Cave is offering joint party nights in their marquee event space.
The cost is £75 per person and includes a glass of bubbles, 3 course sharing menu, and entertainment throughout the evening with the Cave's resident DJ.
At 11pm guests are then welcome to head to their newly refurbed Korean Cowgirl lounge.
Alternatively, you can enjoy Christmas menus in The Cave's restaurants including:
Firepit Christmas
£60 sharing menu for lunch – add a wine pairing
£90 sharing evening menu – add a wine pairing
Korean Cowgirl restaurant
Bin the stale sausage rolls and come and get some low and slow brisket for that evening feast.
Christmas day – £150 per person
New Year's Eve Party
Dress to impress at the Cave Hotels New Year's Eve street party hosted in their exclusive events marquee. Street food, cocktails on tap and the best firework show this side of Leeds castle!
Tickets are £125 per person.
New Year's Eve at the Firepit
£150 tasting menu
Enjoy canapes and champagne in the Cave lounge accompanied by magical tricks and fun.
Meal at the Firepit
After your meal head down to the Korean cowgirl lounge and enjoy some cocktails, photobooth and resident DJ.
Fireworks at midnight.
Website Email – [email protected]
---
Country Practice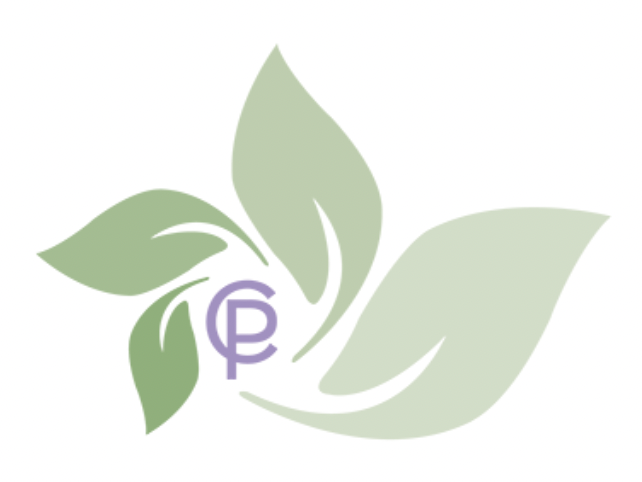 Country Practice is a friendly and professional provider of a wide range of natural health and beauty therapies. They support people with a variety of health needs, including mobility and stress-related issues and more. Their warm, comfortable and caring practice is also the perfect spot for some nurturing and pampering.
Country Practice is based at Brogdale Farm and offers a lovely selection of alternative health and beauty treatments, including:
facials
massages
hot stone treatments
aromatherapy
reflexology
reiki
Country Practice sells beautifully wrapped gift vouchers containing small treats which can be bought from their practice at Brogdale Farm and redeemed against all their treatments. Vouchers can also be ordered over the phone and these are emailed directly to the recipient.

Website Email – [email protected]
---
Corinne's Creative Kitchen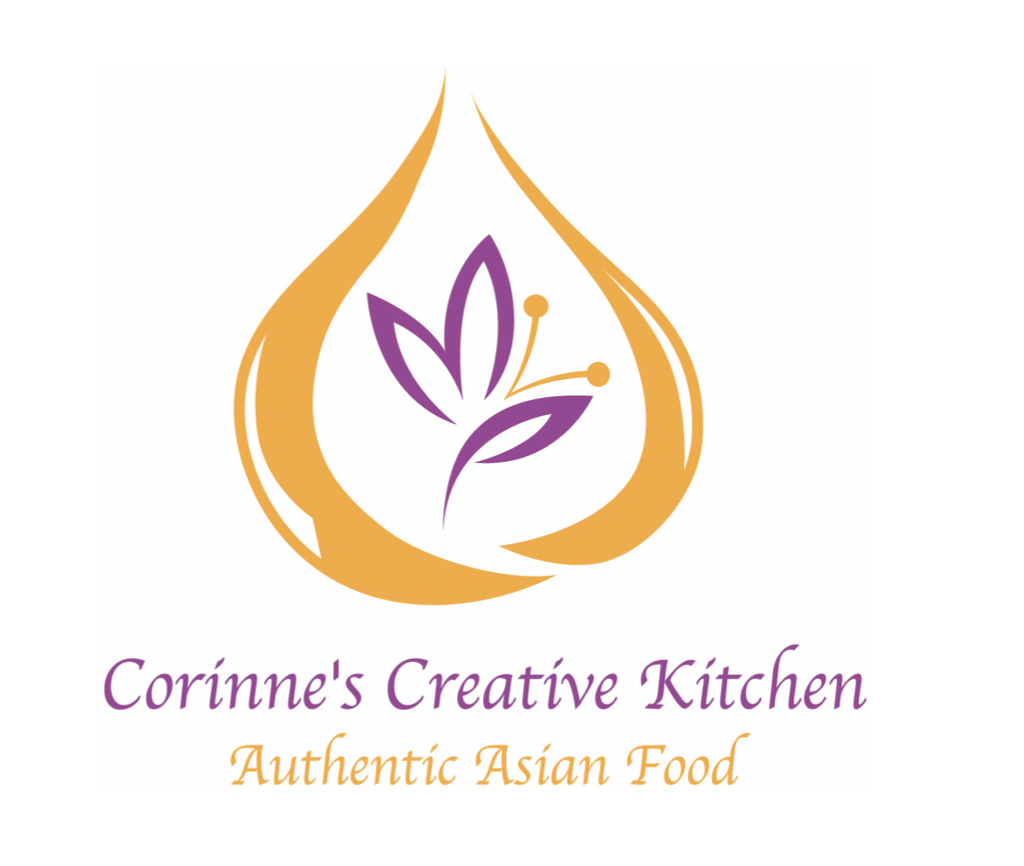 Corinne's Creative Kitchen offers home-cooked dishes either as freezer fillers or for those special occasions.
Corinne runs cookery classes on Zoom to teach people good practice when cooking Indian and other food. Corinne's Creative Kitchen focuses on method, spice blending, tips for preserving spices and the six flavours of ayurveda that produce a perfectly balanced meal.
Corinne's Creative Kitchen runs a programme of six master classes once or twice a year plus a monthly 'cook along'.
All information can be found on their website along with details of how to purchase gift vouchers.
Master Classes
Over a period of six Sundays, the Master Classes take participants through a set of dishes, building on knowledge along the way. The same classes are used for both non-vegetarian or vegetarian cooking. Corinne's Creative Kitchen provides participants with a spice pack sent out before the start of the course with spices for each week. The main ingredients will have to be bought by the participant and lists will be sent out in advance.
Cook Along Classes
The Cook Along classes are a wonderful experience with participants cooking something different from their usual repertoire in their own homes for their families.
All information can be found on their website along with details of how to purchase gift vouchers.

Website Email – [email protected]
---
Joe's Bows

Joe's Bows organises hands-on outdoor activities at two beautiful locations near Faversham – Belmont House in Throwley and Provender House in Norton. Their experiences include falconry; owl flying; archery; axe throwing and laser clay shooting. Participants can enjoy the amazing experience of flying hawks, owls, buzzards and other birds of prey or the thrill of shooting arrows and throwing axes at targets in the stunning Kentish countryside.
Joe's Bows hold experiences that last half a day or an hour, to suit different interests and pockets. Perfect for anyone aged 8 and over.
Experience Days
Half Day Falconry – 3hrs at Belmont House and Gardens, includes Garden entry – £65 ages 8+
1hr Owl Flying – 1hr at Belmont House and Gardens, includes Garden entry – £25 ages 8+
Half Days Targets – 3hrs at Provender House, Norton, includes Axe Throwing, Archery and Crossbows – £65 ages 11+
1hr Archery – 1hr at PRovender House, field and target archery £25 ages8+
1hr Axe Throwing – 1hr at Provender House £25 ages 11+
1hr Laser Clay Shooting – 1hr at Provender House £25 ages 11+
Gift vouchers
Their gift vouchers can be purchased via Joe's Bows website or by calling their office. If required, they can be sent direct to the recipient
Website Email – [email protected]
---
Langdon
Langdon is a garden venue, secretly tucked away amongst ancient farmland in Goodnestone, just outside Faversham. They offer a range of workshops, classes and walks, all rooted in the natural surroundings of the garden and its wildlife, trees and plants. Treat your loved one to one of their interactive, hands-on gardening workshops, or a set of seasonal walks with the Langdon head-gardener. Perhaps a day of sketching by the pond would suit them, or a mindfulness class.
Events at Langdon
Langdon have a wonderful schedule of outdoor and creative events coming up in 2023. Many of these are listed on their website including:
Drawing and writing workshop
Outdoor family cooking days
Kitchen herbal workshop
Seasonal guided walks
Propagation for beginners workshop
For more details on Langdons workshops, click here.
If you're not sure exactly what to get, you can give them the pleasure of choosing themselves with a gift voucher. To book click on the link here

Website Email – [email protected]
---
Macknade Food Hall

If anyone knows how to do Christmas, it's Macknade on Selling Road. The famous Faversham food hall is well known for its incredible produce throughout the year, but it's even more special over the festive period. Think mountains of panettone, free-range Kentish turkeys and oozy Vacherin Mont d'Dor!
Gift cards
This year, you can gift the magic of Macknade to your friends and family with a gift card that can be spent in their fabulous food hall or café.
Gift cards are available from £10+ and you can pick yours up either in-store or online via their website here.
Events at Macknade
Macknade regularly holds food-related events throughout the year, including activities for the family during school holidays. Check out their website for the latest details.
Website Email – [email protected]
---
Mount Ephraim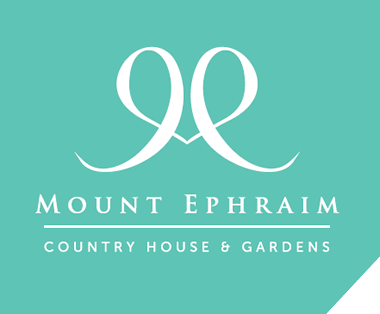 Mount Ephraim Country House and Gardens is home to ten acres of glorious Edwardian gardens to explore five days a week between April and September. Highlights include the topiary featuring various animals and birds; an ornamental grass maze; the arboretum and an extensive collection of spring bulbs and mature trees. Their West Wing Tea Room serves cream teas, light lunches, and afternoon teas.
Season Tickets
Enjoy unlimited access to Mount Ephraim's gardens during their 2023 garden season plus free access to Mount Ephraim's organised garden events. The gardens are open on Wednesdays to Sundays and Bank Holidays between 11am and 5pm from 1 April to 30 September 2023, with a week's closure in August for a festival.
Season Tickets are available for adults, children or families and give you a 10% discount in the Tea Room. Available to purchase online via https://www.mountephraimgardens.co.uk/shop/
Afternoon Tea for 2 Vouchers
Treat someone special to a delicious Afternoon Tea for Two at Mount Ephraim Gardens during their 2023 Season. Savour finger sandwiches, home-made cakes and freshly baked scones in their West Wing Tea Room or outside on the terrace overlooking the topiary garden. Available Wednesdays to Sundays between April and September.
Available to purchase online via https://www.mountephraimgardens.co.uk/shop/
Website Email – [email protected]
---
Papà Bianco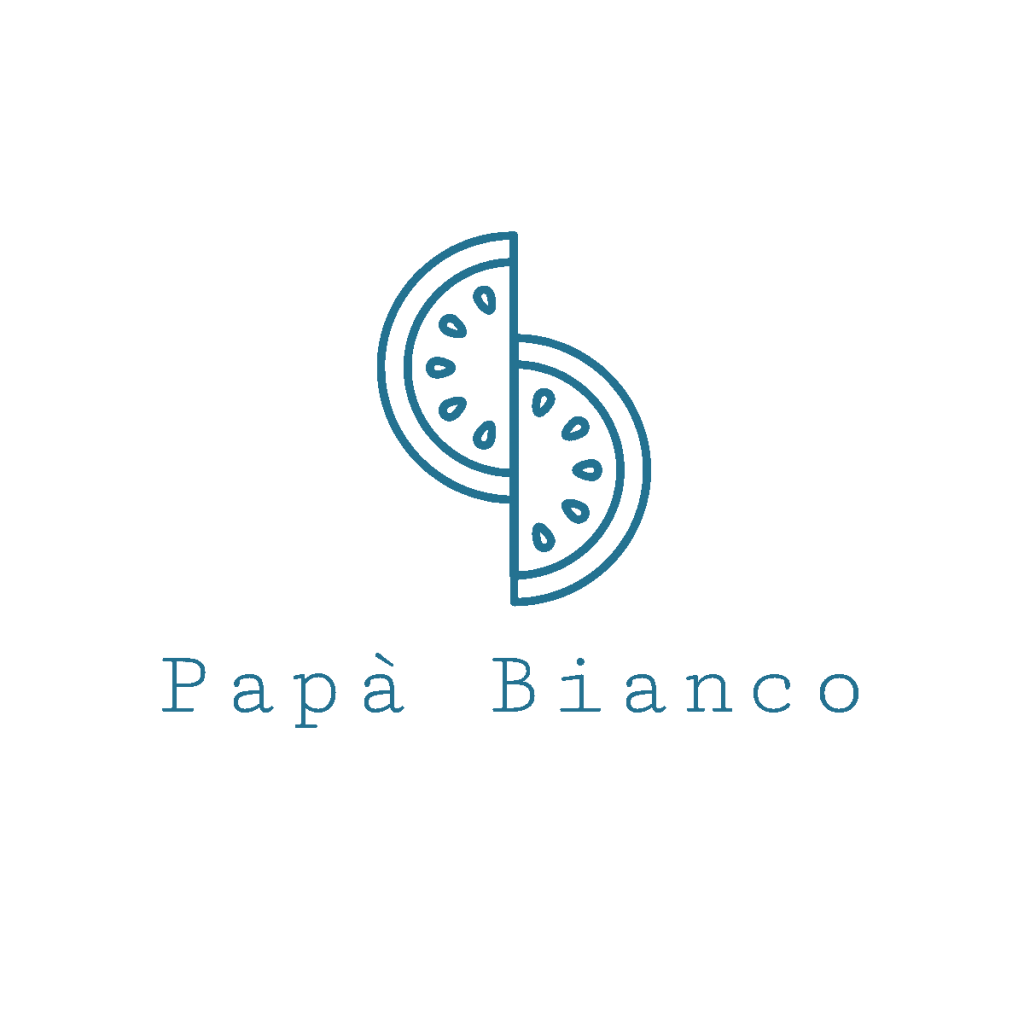 Located by the Creek on Faversham's picturesque Standard Quay, Papà Bianco is a very popular pizza restaurant, cocktail bar and live music venue. A beautiful spot to sit and take in the views whilst enjoying freshly made pizza and delicious cocktails. They also offer delivery and takeaway services.
Every week they host multiple local music artists and DJ nights and will be holding Christmas party nights all through the festive period. Check out their What's On page for latest details.
Papà Bianco sell voucher codes that can be customised and purchased at the venue or over the phone. These are either posted or added on to local deliveries and are a great gift idea.
Website Email – 01795 320450
---
The Phoenix Tavern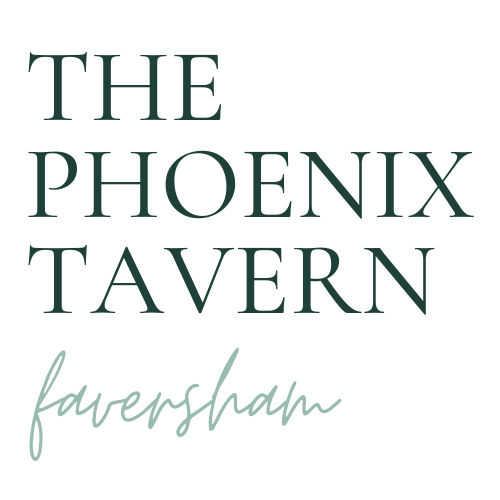 Situated in the heart of historic Faversham on one of the most picturesque streets in Kent, The Phoenix serves a menu of creative, contemporary, carefully crafted dishes including six course tasting menus. Relaxed fine dining in a cosy tavern. They also serve a great selection of fine wines, premium beers, cocktails, soft drinks and coffees.
Gift vouchers
For the perfect Christmas gift, check out The Phoenix Tavern's dining vouchers and cocktail vouchers. These are available in amounts of £25, £50, £75 and £100.
Vouchers can be purchased from their website here to be emailed to the purchaser or recipient, or purchased and collected from The Phoenix.
Christmas menu
The Phoenix will be serving a special Christmas menu featuring its usual excellent delicious cuisine. Available from 30 November – 23 December, Wednesday to Saturday 12-3pm (along with our light lunches menu) & 6-9pm (Sunday roast service as usual).
Booking essential. Pre-order on all bookings. £10 deposit per person. See their website for menu details.
Website Email – [email protected]
---