It's easier than you think to support local shops and businesses this Christmas. Here are some great ideas for Christmas presents shopping in Faversham.
Despite another lockdown meaning many shops and businesses having to close their doors again, there are still many ways to continue to shop locally and support Faversham's businesses.
Many of us miss strolling down West Street, wrapped up in coats and scarves and popping into all the shops for our Christmas shopping. And it's such a shame that we won't be able to enjoy the wonderful Faversham Christmas Markets again this year or the fabulous Lights Switch On. However, now more than ever, it's important to continue to shop local and keep Faversham's thriving businesses up and running. Plus, with all the amazing and unique gifts on offer from Faversham businesses, who needs Amazon..?
With a lot of local shops going online and starting up delivery services, it can be tricky to know where to start with your local Christmas shopping. Firstly, a quick shout out to the Facebook Page 'Christmas Shopping in Faversham', where local people and shops are posting info on how to buy their goods online. Worth a quick look!
We've rounded up just a few of the brilliant item available.
Christmas Tree – Erriot Wood Christmas trees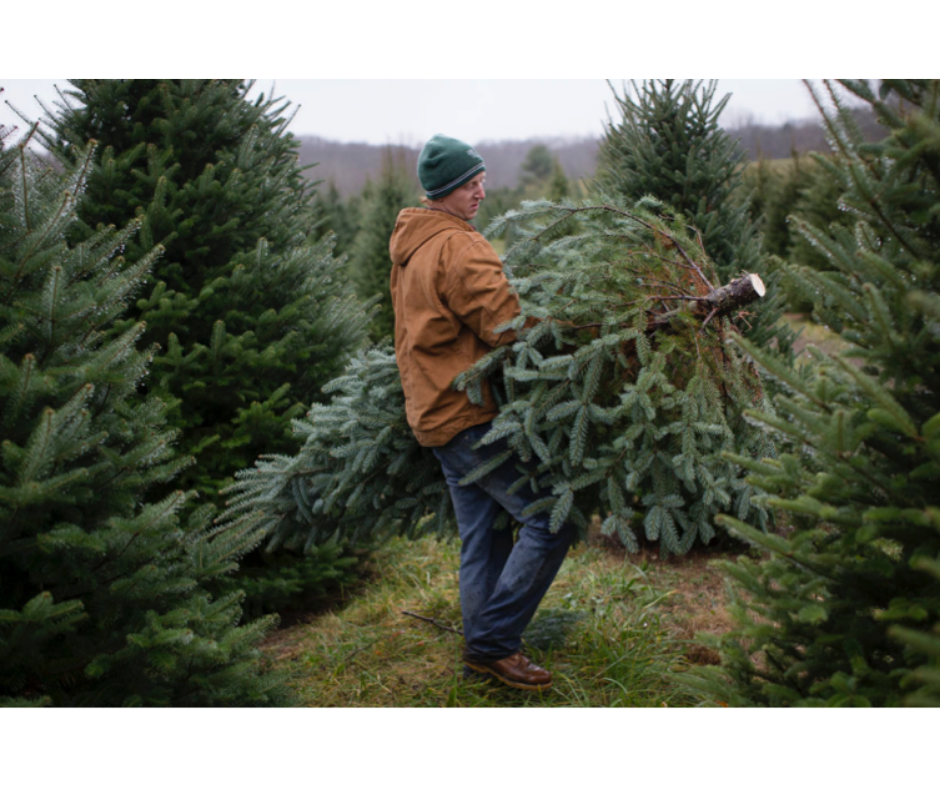 The most exciting part of Christmas – the tree! These Nordmann Firs, grown locally in Kent, are delivered right to your door. Drop them a message on Facebook for further details. (https://www.facebook.com/Erriot-Wood-Christmas-Trees-Delivered-112181870660576)
Christmas Tree – Quality Christmas Trees
Based next to Lysted School, Quality Christmas Trees are also offering free delivery to the Faversham area. Contact them via Facebook https://www.facebook.com/733171886873719/posts/1482222381968662/?sfnsn=scwspmo
Wreaths – Lotty's Flowers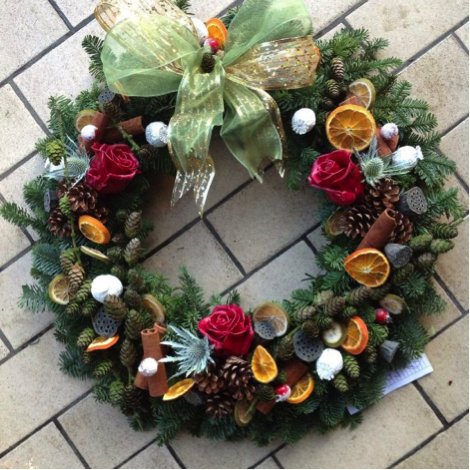 Lotty's is offering a range of beautiful festive wreaths in an assortment of sizes and styles. They are offering both delivery and collection services – check out their website (https://www.lottysflowers.com) or Facebook page (https://www.facebook.com/Lottys.Flowers).
Gift ideas – plenty of choice on your doorstep
Here are just some of the fantastic offering of gifts in Faversham.
Records – Creekside Vinyl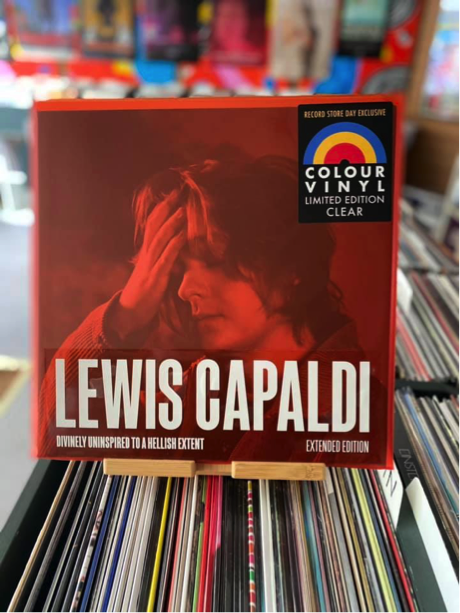 The perfect gift for any music lover – a record! Creekside vinyl has a brilliant range in stock with everything from Radiohead to Beethoven. On their Facebook page (https://www.facebook.com/CreeksideVinylFaversham) they post regular 'virtual browsing' updates to give you a taste of what they have in store (almost as good as flicking through the stacks of albums yourself). But if you can't find what you're after just give them a call – they offer a call and collect service.
Books – Top Hat and Tales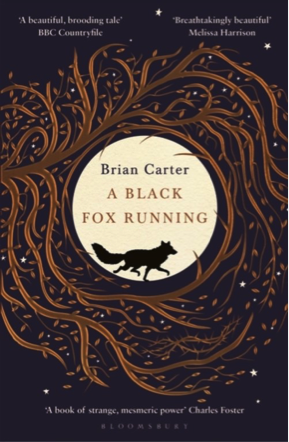 Top Hat and Tales has a brilliant range of books of every description available online to order. Along with a wonderfully curated selection of gifts and accessories, customers can enjoy click and collect from the shop in West Street or they will deliver locally. Visit their website to order
Edible Culture – Potted House plants and all things horticultural!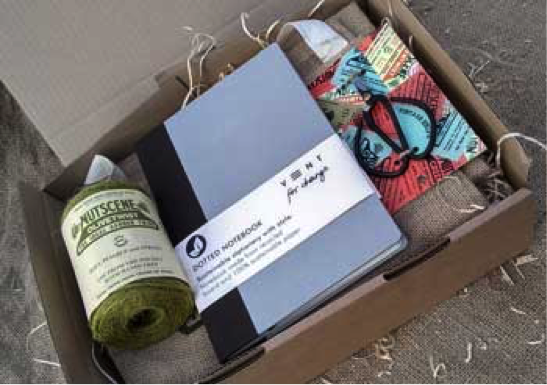 Edible Culture, based on Canterbury Road in the grounds of Abbey School, are currently fully open and a great place for Christmas shopping. They are stocking houseplants, pots, wildlife accessories and gift boxes (picture). They also have a terrific range of Christmas trees decorations. https://edibleculture.co.uk
Chilli oils and rubs – ChilliChupShop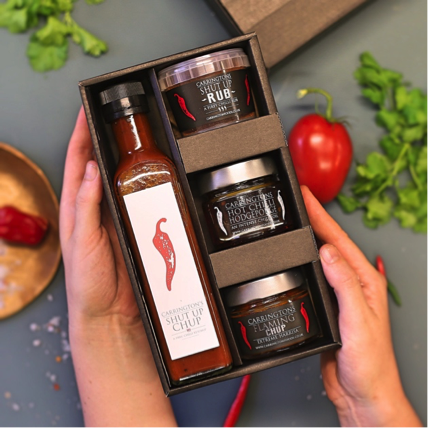 For any food lover who likes their spices check out ChilliChupShop's Etsy page. They have a huge range of products all centred around the chilli all made here in the UK and would normally be selling at Faversham markets.
Gift Cards and Hampers – Macknade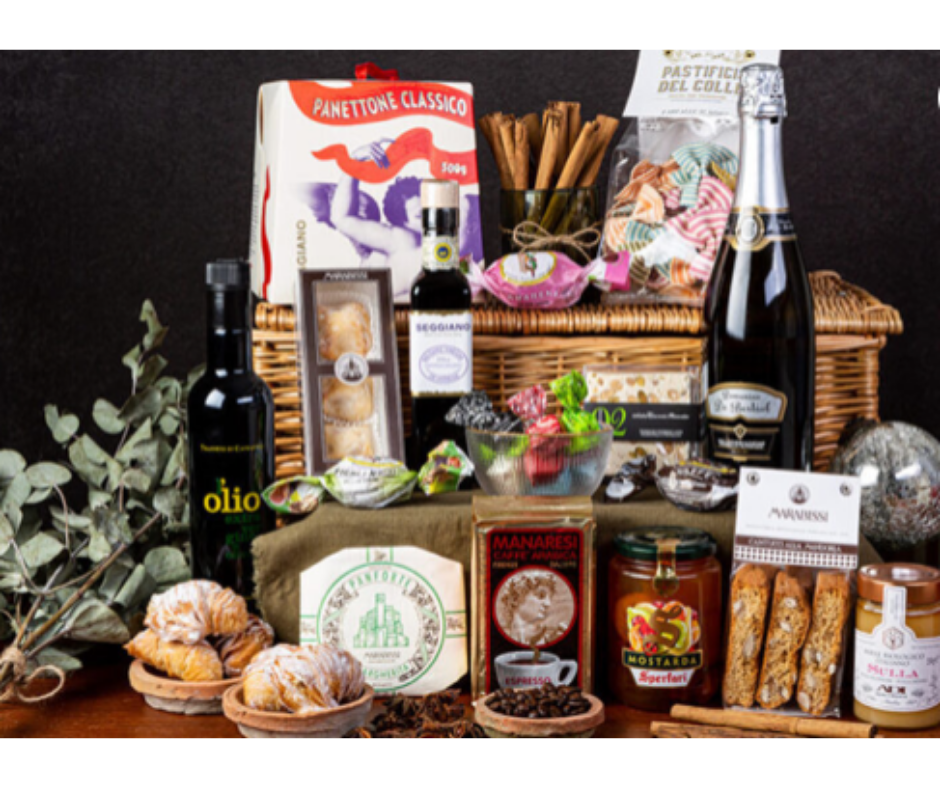 For the serious food lover Macknade are offering gift cards (from £5) and a range of food and drink Hampers which can be delivered or collected. Check out their website for more details
Bra Boss – Bras and fittings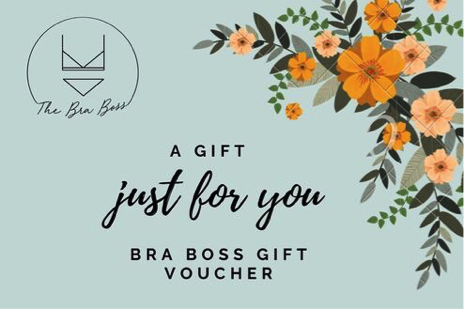 Although Bra Boss has had to close for lockdown, you can still order online bralettes and briefs, plus a gift voucher would make a fab present. You can choose how much to put on the gift voucher which can cover the cost of a private fitting and maybe a new bra to go with it. Check the website for further details.
Notebooks – Bindfulness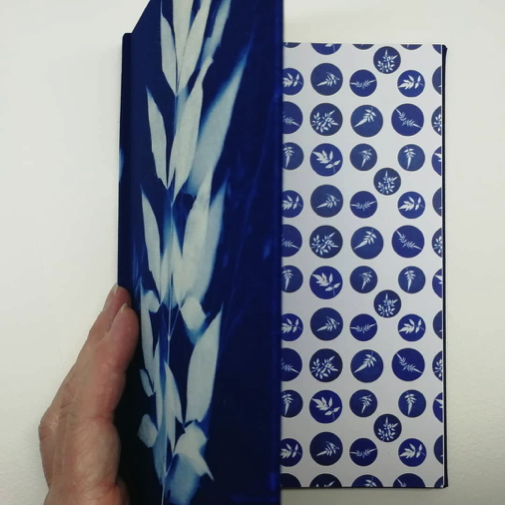 Bindfulness has a delightful range of handmade notebooks which would make a beautiful gift. The cover and first page feature original Cyanotype prints of leaves and flowers. Check out the website (https://bindfulness.com) to order online!
Prints and cards – Sherbert and Spice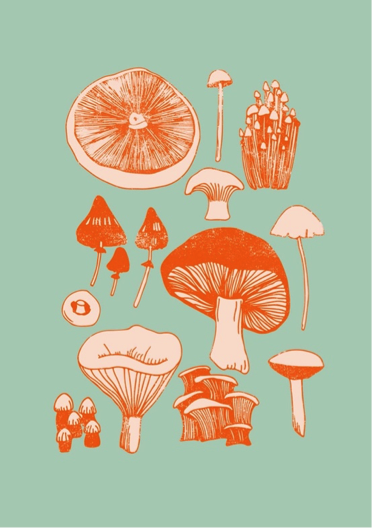 Faversham based designer Sherbert and Spice has a range of cool prints available to buy on etsy – a great present idea or stocking filler. Christmas cards are also available to buy.
Gifts and Cards – Barley Mow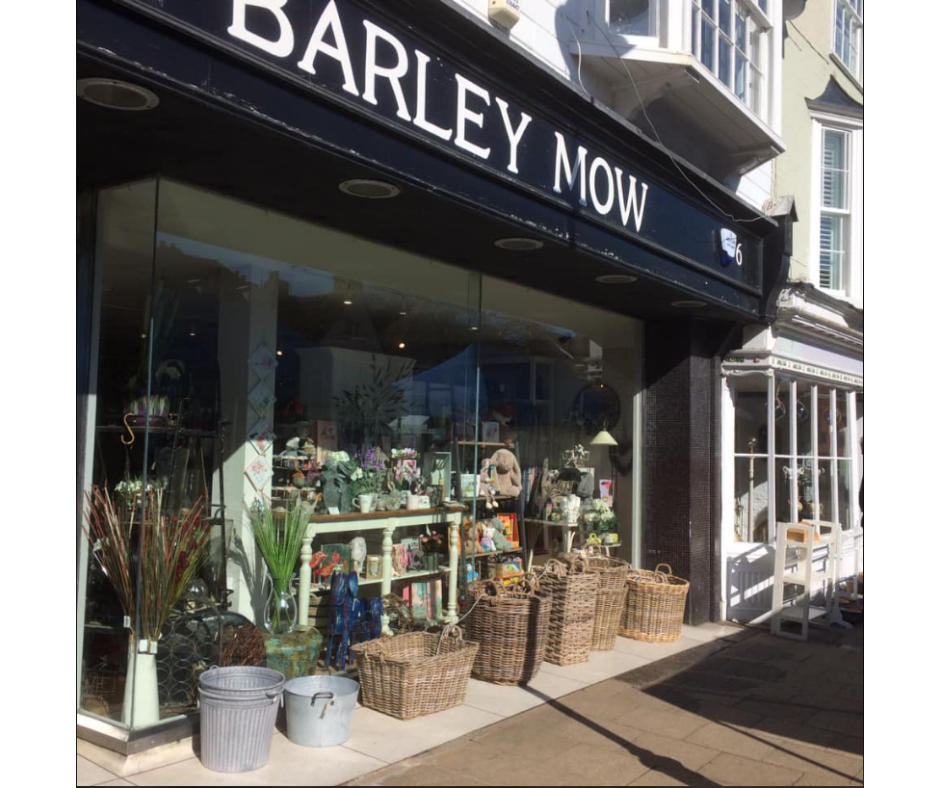 Barley Mow offers a whole range of unusual gifts, cards and decorations all available for click and collect. Visit their facebook page for more.
Fawn and Thistle, unique gifts and cards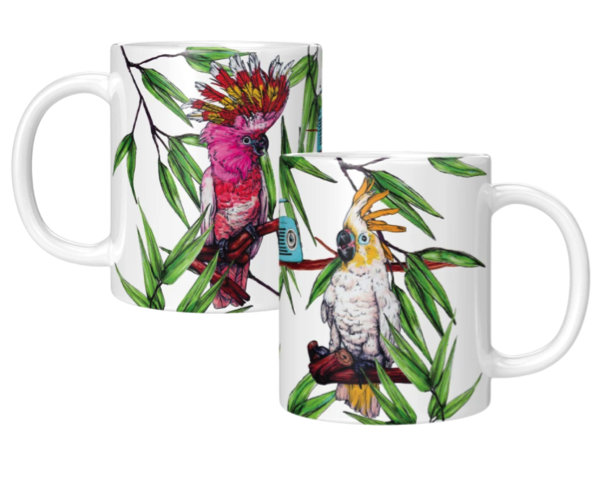 Local illustrator Kirsten McNee is based at Creek Creative and has fabulous range of cards, prints, homewares and gifts, all featuring her charming and quirky illustrations.
Full details on her website https://www.fawnandthistle.com/
Faversham prints
– Jess Illo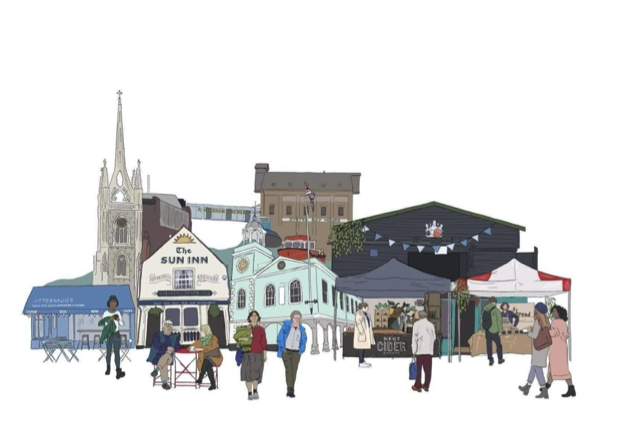 This is a great gift for anyone who loves all things Faversham. Local designer Jess Illo has this print, as well as similar prints for Whitstable and Canterbury, available on her Etsy shop. She also offers personalised prints – check it out here
– Drawn By Freya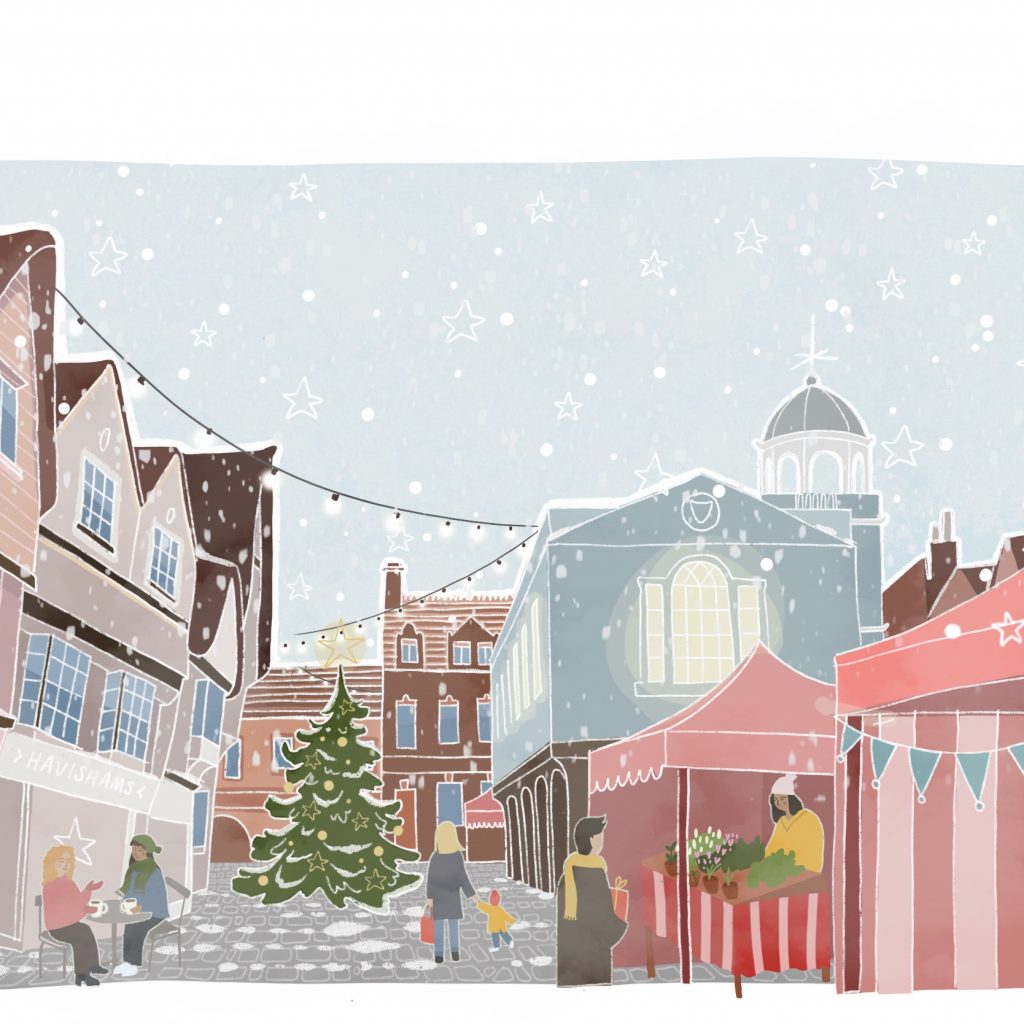 Beautiful illustrations of local buildings and scenes by Faversham-based architecture graduate and illustrator. You can buy her Faversham Christmas cards and gift tags via her Etsy site.
You can also commission Freya for bespoke, beautiful illustrations of your home or workspace. Lovely idea for a Christmas gift!
Visit Etsy site here
Natural beauty, health and home products – Apotheca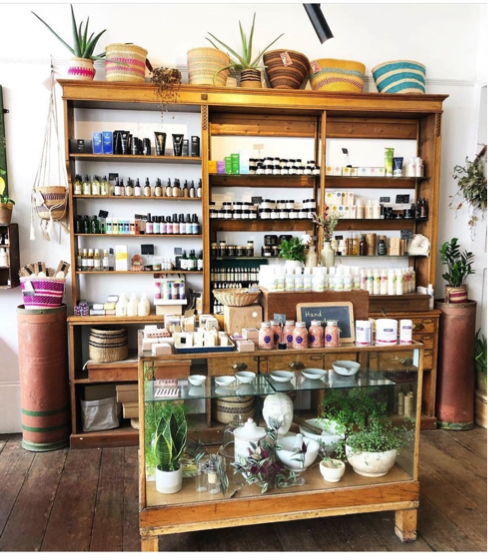 Apotheca has a great range of natural beauty products, remedies, essential oils, candles, incense, and much more. You can also buy a gift voucher for the treatments they offer – everything from acupuncture to hot stone massages. Check out their website or Facebook for more info.
Country Practice at Brogdale Farm
also sells beautifully packaged gift vouchers which can be redeemed against their range of relaxing health treatments for the body and soul. https://www.countrypractice.co.uk/
Gift Vouchers for courses and events at Brogdale Collections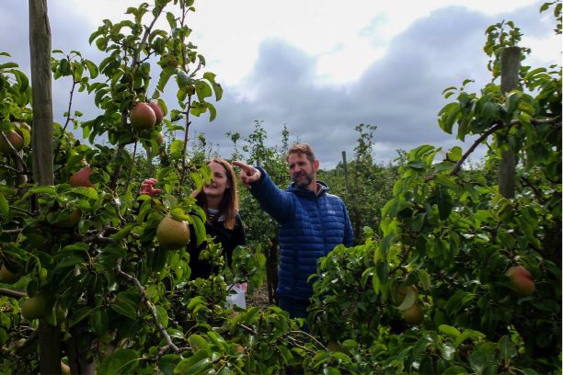 Brogdale is home to the largest collection of temperate fruit trees in the world and their orchards are stunning. We're so lucky to have them on our doorstep. They run a schedule of rural courses throughout the year including gardening, foraging and cider making – a perfect Christmas present idea for someone who loves anything to do with nature and the outdoors. Details on their website www.brodalecollections.org
Gloves – Top Hat and Tales in West Street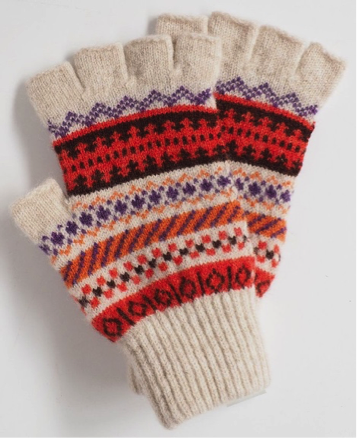 Warm and snuggly lamb's wool fingerless gloves perfect for the upcoming wintry weather. Find these and other similar bits and pieces on the Top Hat and Tails website.
Socks – Luvies Boutique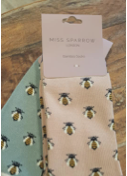 Luvies boutique are still trading on their Facebook page by posting products such as these cute bumblebee bamboo socks, so you can drop them a message to order online.
Board games – The Hobby Shop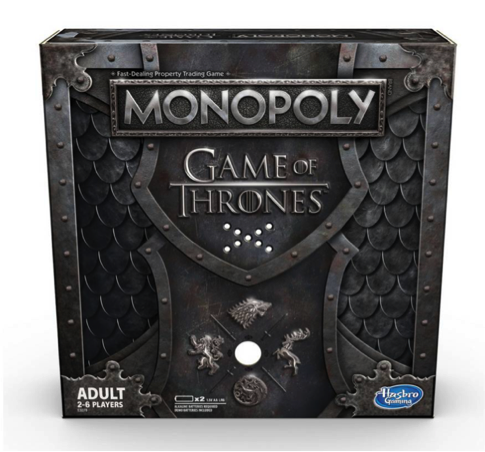 It isn't Christmas without family board games and the Hobby Shop in Preston Street has a fantastic range. Game of Thrones Monopoly, Sherlock Cluedo, Harry Potter Trivial Pursuits, Strictly Come Dancing the board game… plus all the classics. Everything is listed on their website which is super easy to use to order online!
For four-legged members of the family – Ollie Bongo's Pet Essentials
Ollie Bongo's has a great range of festive treats for your furry friends and will deliver locally – check out their Facebook page for further details. It is also worth noting that Ollie Bongos is open over lockdown, so feel free to pop in to check out what they have in stock and for other pet essentials.
Gifts for small people
There are plenty of childrens gifts available in Faversham
Sweets – Jilly Pop Sweet Shop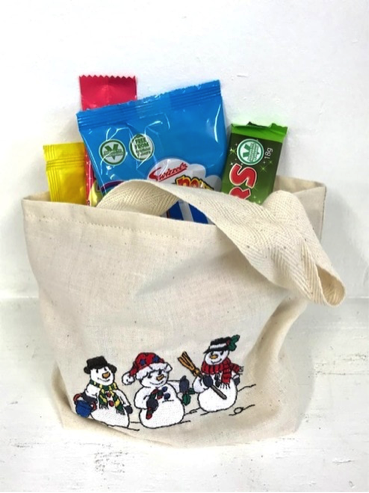 For stocking fillers and sweet treats Jilly Pop Sweet Shop based on East Street has gone online and has a variety of gifts on offer. Check out their website for more info
Lego Harry Potter Calendar – The Hobby shop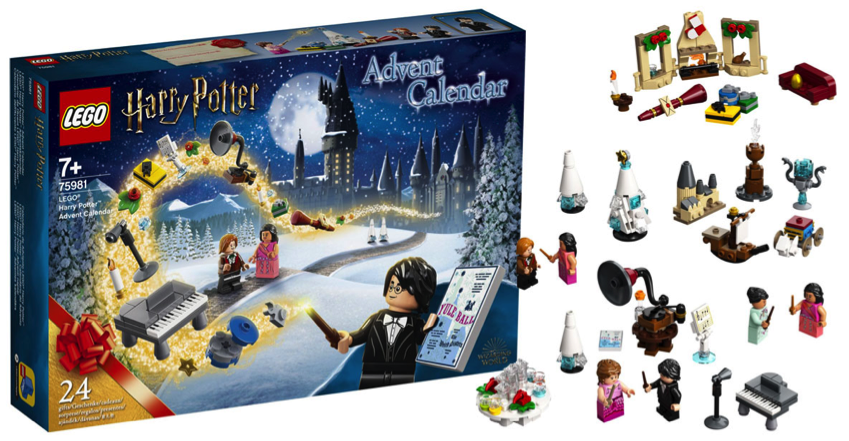 The Hobby Shop has a great range of toys and games on its online shop, including Lego, Playmobile, and much more. This advent calendar is perfect for any Harry Potter fans and includes 24 wizard-related items waiting to be constructed.
Huckleberry Woods Micro Animal Farm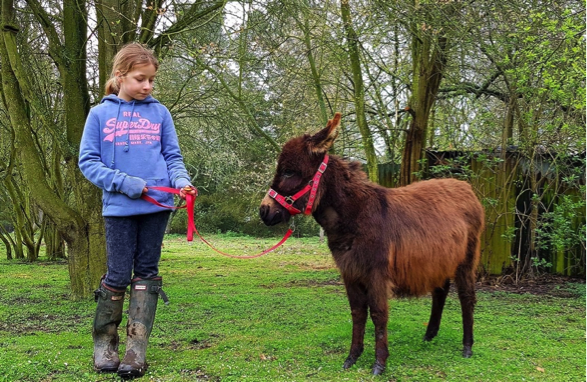 The perfect present for little people – animal days and walks with micro pigs, donkeys, sheep, and alpacas. You can view the full range of available activities on their website.
Falconry Experiences – Joe's Bows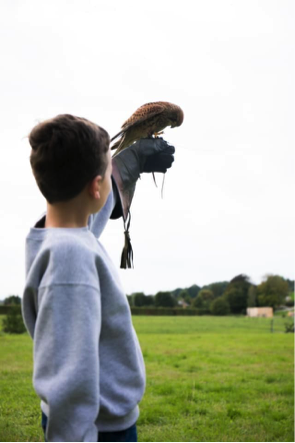 Set in the beautiful Edwardian gardens of Mount Ephraim, Joe's Bows offers falconry handling and bow and arrow experiences, as well as other outdoor activities. Find out more on their website
Eat, drink and be merry
Takeaway bottles of wine – Vino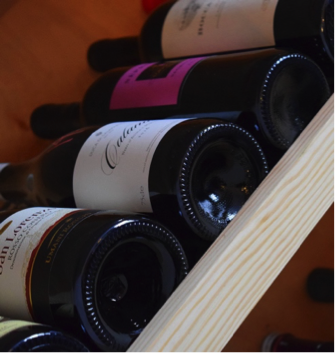 Vino on Court Street is open for collections, so get in contact if you're after takeaway bottles of wine or bubbles! They also offer free delivery in Faversham. Check out their wine list on www.vinofaversham.co.uk or their Facebook for contact details.
Craft beers from Mad Cat Brewery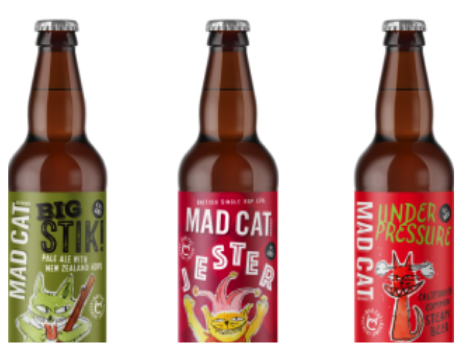 Based at Brogdale Farm, Mad Cat brews a very popular range of all types of beers using local hops. You can now buy direct from their website https://www.madcatbrewery.co.uk/shop/. Perfect for gifts for the beer lover in your life, or just to stock up for Christmas!
Takeaway meals – The Yard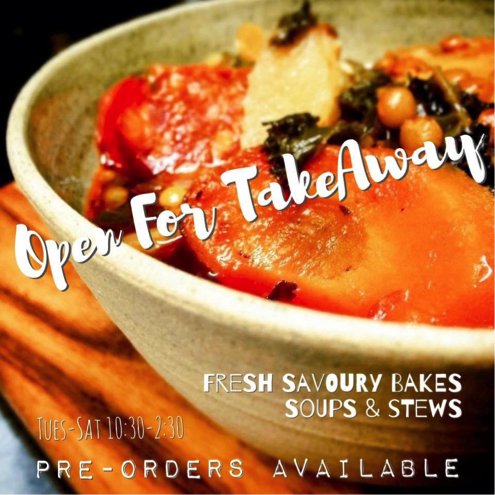 The Yard, in Jacob's Yard off Preston Street, is offering hearty seasonal takeaway dishes for those evenings you just don't fancy cooking. Menus change regularly so be sure to follow them on Facebook to keep up to date. With dishes such as caramelised shallot, bacon & apple sausage rolls, roasted veg and cheddar tarts, and chorizo, lentil & parsnip stew.
Takeaway Pizza – Papa Bianco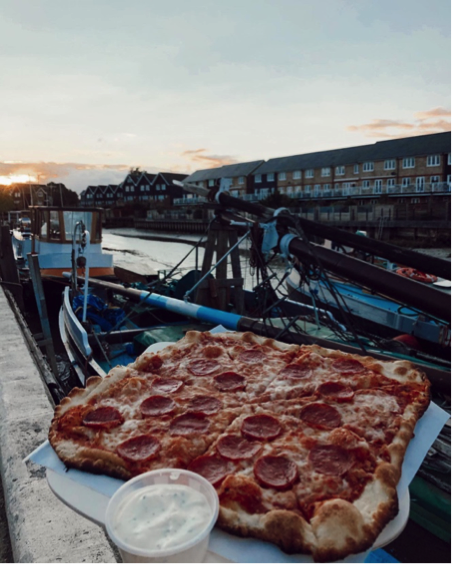 Currently on offer at Papa Bianco on Standard Quay from Monday to Wednesday is a starter, two pizzas and two deserts for £30 (or £40 with a bottle of wine…) perfect for a cosy night in. Make sure to call up to book your order as deliveries get booked up fast! https://www.facebook.com/papabiancofaversham
These are just a few suggestions of some of the fabulous Christmas gift ideas from Faversham businesses.
Click and Collect – Allport Cars
If you would like to shop local but are isolating or unable to access businesses for collections. Allport Cars are offering a "click and collect" service in the Faversham area. To make arrangements, contact AllPort cars via Facebook.
For more ideas check out:
The Facebook group https://www.facebook.com/groups/favershamshopping or search Instagram using #shopfavershamonline.